Wide feet, swollen feet or feet with a high instep – all fit in our shoes, because Pregnidos are individually adjustable in volume. They grow with the feet.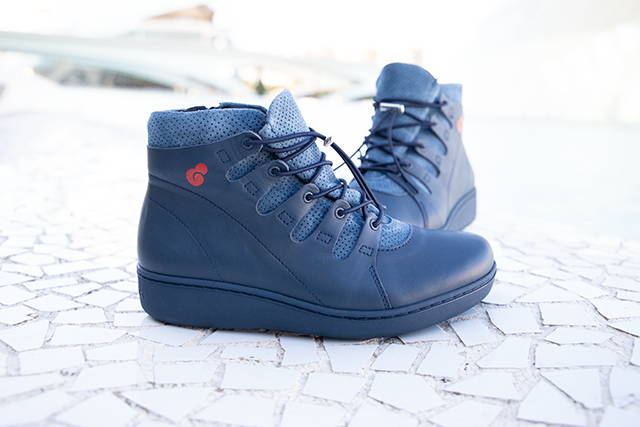 Handcrafted from premium materials in a traditional family-run shoe factory in Portugal, our maternity booties are designed for your comfort and wellbeing during and after the pregnancy. The playful combination of genuine and perforated suede leather convey the booties their unique, original look. They are lined with natural leather, so that your feet will never be wet or cold.
Pregnidos Alpha have an anatomic form, a rounded front and a comfortable width to ensure proper accommodation for your feet, as well as toe freedom and enhanced stability.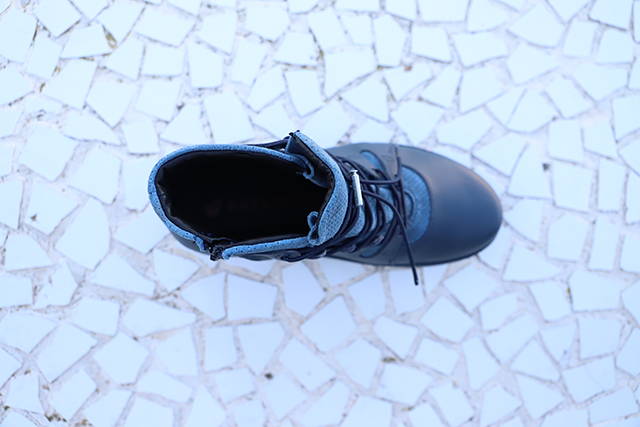 The wide U-cut of the shoe front allows for a generous opening and ease of use, together with the foldable tongue. The booties have a practical double closure system: You can use the side zipper to quickly put the shoes on and off, while the elastic laces with stoppers help you to adjust easily the volume as needed.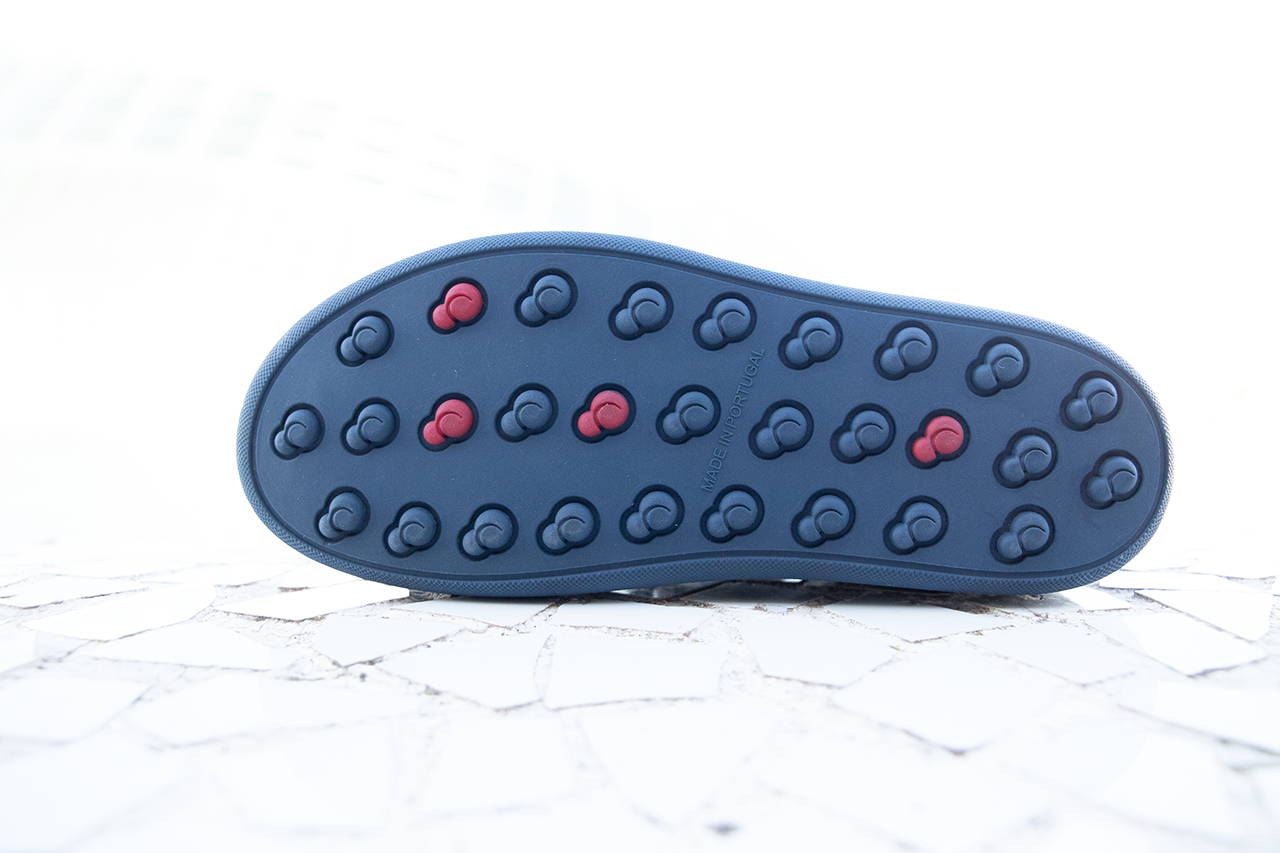 The rubber soles have a moderate wedge height* and they elegantly match the uppers in the same color. The soles surface contains profiled logo elements which, additionally to their rubbery consistence, ensure that your walk on slippery grounds due to rain, snow or ice remains safe at all times. In order to reduce the use of chemicals in our shoes** we chose just to hand-stitch the soles to the leather uppers, without using any glue.
* We have opted for wedge soles as this is the most comfortable sole form, if kept in a moderate height. They give a good support to the pregnant body which has a changed biomechanical axis, and offer pleasant comfort after the pregnancy as well. 
 ** In the spring and summer collection, as these shoes can be worn barefoot as well, we will offer also styles made of chrome-free leathers.
The booties are offered with an extra pair of removable insoles which additionally help to adjust the volume, depending if the feet are swollen or not. When not used, the insoles can be stored in their cotton dustbag and kept in the handbag.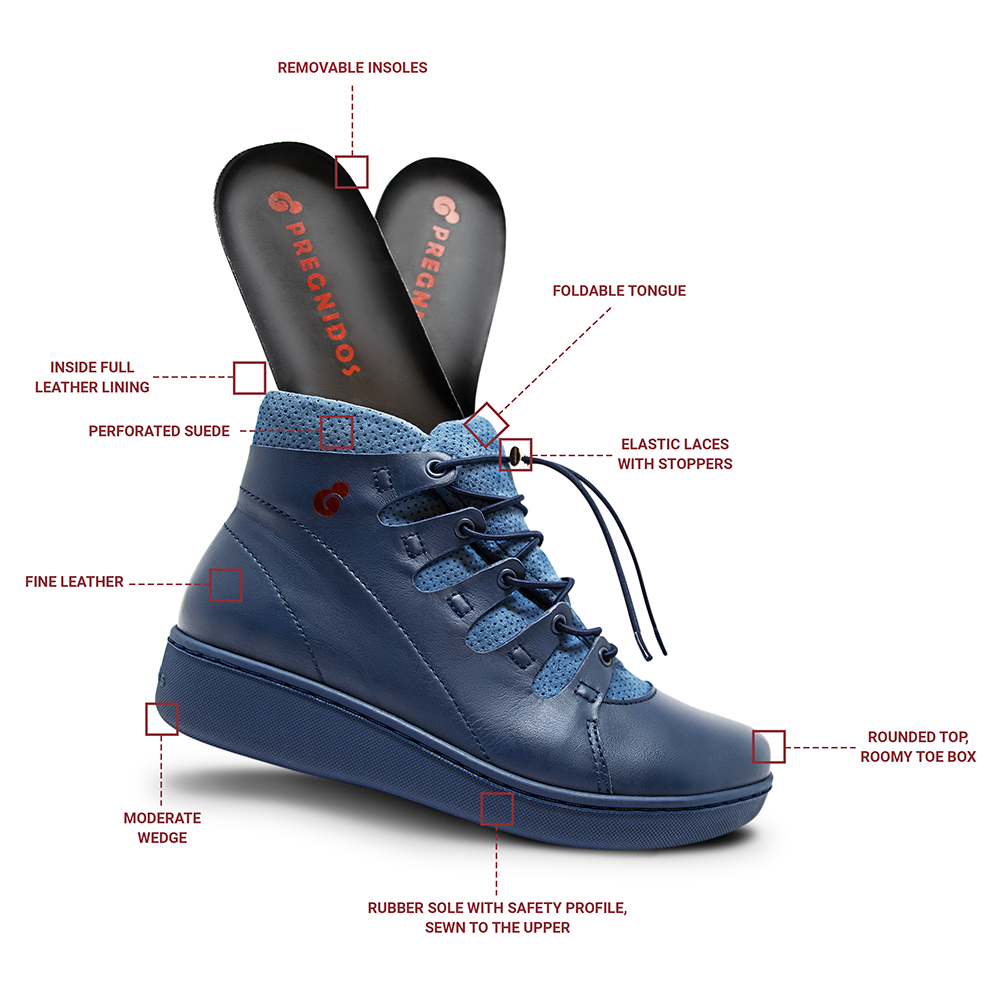 Experience cozy freedom at your feet
Pregnidos provide the flexible room which your feet need.
Your baby is safe
There is no chance to slip on Pregnidos' rubber soles.
You walk on clouds
Adjustable comfort, trendy design and high quality are standards which you will not want to miss anymore.
Pregnidos are gentle to your baby
Our shoes are easy to put on and take off, thus preventing you to bend too long over your baby bump.
Perfect fit also after the pregnancy
Pregnidos feel equally comfortable after your foot swelling decreases. 
---